Walking on a Dream
Debut Album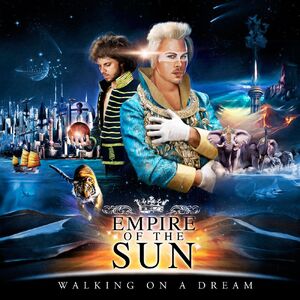 Original album cover

Released: October 4, 2008
Genre: Electropop, Synthrock, Synthpop
Length: 43 minutes & 34 seconds
Recorded: Soundworks Music Studio & Linear Studios
in Sydney Austraila.
Label: EMI
Producers:

Please specify a rating.
Walking on a Dream is the debut album by the Australian, Electropop-duo band Empire of the Sun.