It's now filled with more color, banners, videos and much more eye candy than ever before! making it even more fun to log into the website! am I not right?
This colorful chart will show you the exact changes we've made to the websites homepage!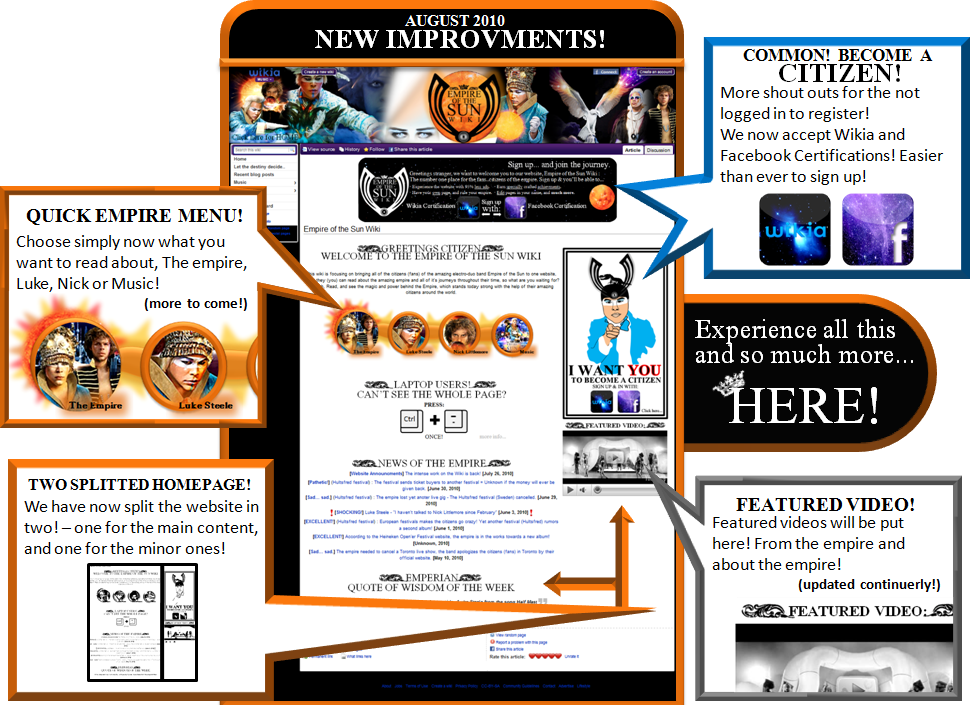 ↗ Press the button above to see the previous homepage design! ↖
We hope you enjoy the changes!
For the empire and it's citizens!
/The EOTS Wiki team & Citizens of the Sun