We here at Empire of the Sun Wiki, want to wish you and your family and Empyrean Merry Christmas!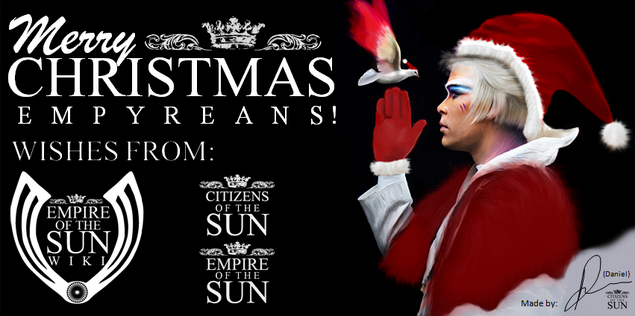 We are thankful for all of the supporters out there that have supported our website throughout it's toughest times, and trust us! in a matter of days, this Empire will be full loaded with Empyrean content and so much more!
Merry Christmas to you all!

For the Empire and it's Citizens!
/The EOTS Wiki Team